ABOUT
Anxiety Specialists of St. Louis
We are a small, specialized group of therapists dedicated to providing evidence-based treatment to children, adolescents, and adults with anxiety and OCD.
We know that living with anxiety is hard.
You want to be present with the people in your life but you feel distracted by your anxious thoughts.
You feel tense and on edge, like you just can't relax.
You're exhausted by constantly managing your anxiety and you're not sleeping well.
Your world has gotten smaller and smaller as you try to control your anxiety.
You're not able to connect with your community and you're feeling isolated and alone.
We're here to help!
Taking the first step can be daunting, but you are not alone. Our compassionate team is here to help you develop skills for tackling your anxiety and OCD and creating a life you love.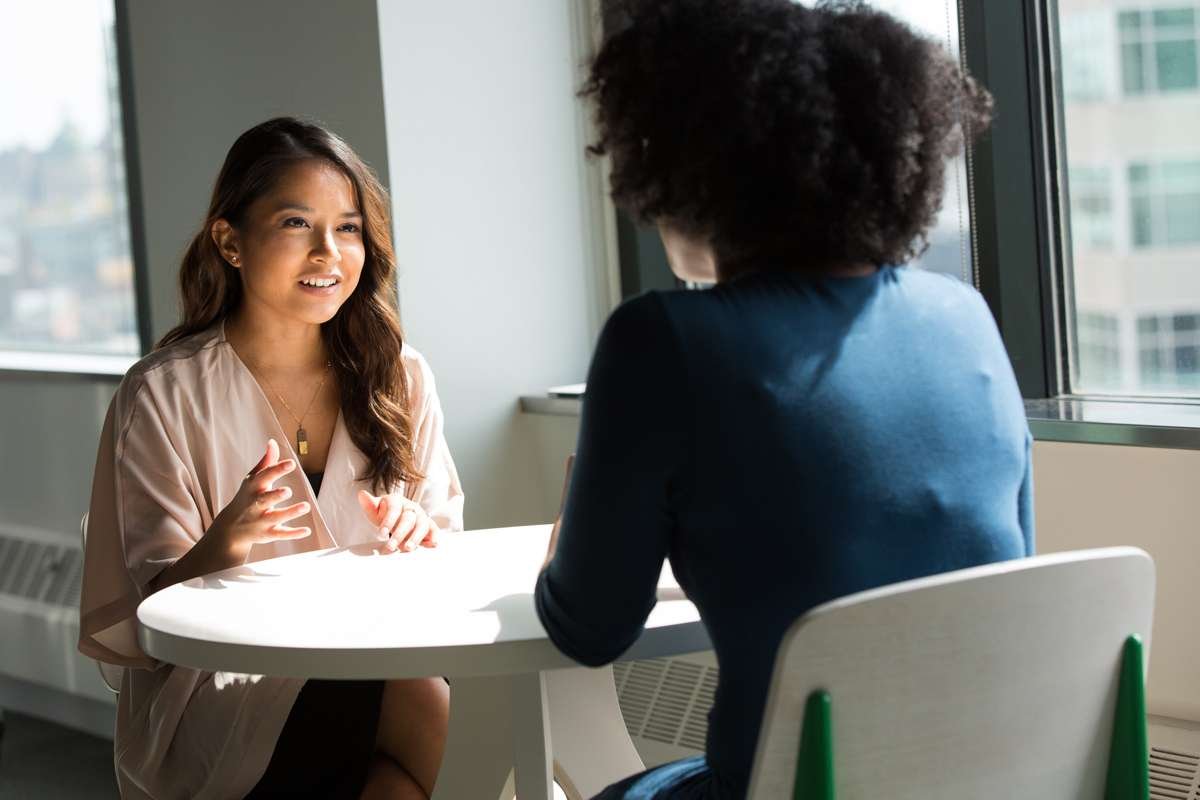 Our Treatment Philosophy
At Anxiety Specialists of St. Louis we are committed to delivering cutting edge, research-informed treatment that will help you live the life you know you're capable of.
We believe that you can develop the skills necessary to tackle your anxiety.
We believe that facing your fears and learning to live with uncertainty are key goals that will help you to move forward.
We believe in openly collaborating with you, working together as a team to tackle anxiety and empower you to do the things that matter most and build a life you love.
We are affirming and inclusive therapists committed to providing a safe, non-judgmental  space where people of all backgrounds and identities feel heard.
Therapy for anxiety can address:
Mental Symptoms
Anxiety can be experienced as worry, fear, nervousness, excessive concern, or a feeling of dread or doom.
Behavioral symptoms
Anxiety can influence our behaviors and the way we act. Behavioral symptoms can include avoiding certain situations, withdrawing from social activities, excessive distractions, and too much time on social media.
Cognitive symptoms
Anxiety can impact your thinking processes. You may notice difficulty concentrating (or concentrating too much on unhelpful things), trouble making decisions, or feeling like your thoughts are racing.
Physical symptoms
Anxiety can cause uncomfortable physical sensations, like a racing heart, shortness of breath, sweating, trembling, nausea, dizziness, and muscle tension.
These symptoms can be extremely difficult, but there is hope! Anxiety therapy can teach you skills to lessen these symptoms so you can focus on living your life.
We offer treatment for anxiety and OCD, including:
Cognitive Behavioral Therapy (CBT) for Anxiety
Exposure and Response Prevention Therapy for OCD
CBT for Generalized Anxiety Disorder
CBT for Panic Attacks
CBT for Social Anxiety
CBT for Health Anxiety
CBT for Emetophobia (fear of throwing up)
CBT for Fear of Flying
Therapy that Works for Anxiety and OCD
We are a group of therapists dedicated to helping you learn skills to decrease anxiety so that you can live a full life. 
We have specialized training in evidence-based treatments for anxiety and OCD, and we are dedicated to learning more. We regularly complete additional training, attend conferences, and have internal consultation meetings every week to ensure we're staying up to date with best practices.
We also have many years of experience working with anxiety and OCD. We only work with people with these symptoms and, as a result, we've built up extensive knowledge about what works best for most people. 
We offer therapy for anxiety and OCD online and in St. Louis, Missouri. Our physical office is conveniently located in south St. Louis. We can also meet online throughout Missouri. Several of our therapists are also licensed across the country. Please reach out and schedule a consultation to find out if you're in a covered state. 
Dr. Sarah Kertz is a trusted colleague who I have known for over 10 years. As a fellow therapist who specializes in treating OCD and anxiety disorders, I wholeheartedly recommend Dr. Sarah Kertz to individuals who are seeking treatment for these conditions. She delivers evidence-based treatment and provides solution-focused, warm, and supportive guidance for patients looking to make a change.
– Dr. Meghan Schreck
Dr. Sarah Kertz is a gifted therapist with years of experience working with women who struggle with anxiety and OCD. Her warmth and compassion empower her clients to face their fears and reclaim their freedom. As a fellow anxiety and OCD therapist, I confidently refer clients to her, knowing that they will receive excellent care.
– Allie Wilson
As a colleague of Dr. Sarah Kertz and a fellow therapist, I highly recommend her therapy practice for women in St. Louis seeking help for anxiety or OCD. Dr. Kertz is the best of what we want in a therapist: she is warm, personable, and easy to talk to; she is deeply passionate about her work; and she is highly skilled and utilizes effective, skills-based strategies to help women reach their goals in therapy. I appreciate having Dr. Kertz as a trusted colleague, and I frequently and confidently refer women to her services.
– Rebecca Mercurio
Schedule your free
15-minute consultation today.